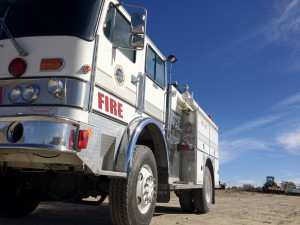 The Ramona Band of Cahuilla established the Red Hawks hand crew in 2012. The Red Hawks have been in continuous service since its inception with its main goals to protect and preserve the Ramona Band's natural resources; create a safer environment on the Ramona Reservation and surrounding areas; and assist those in need, whenever and wherever the need may arise.
The Red Hawks crew currently includes tribal members from several Southern California tribes, as well as community members from the Anza Valley and the greater Riverside County. Each member of the Red Hawks is qualified as a Firefighter 2 and most have advanced qualifications such as sawyer and EMT.
To date, the Red Hawks have been contracted to conduct fuels reduction and modification projects on federal lands for several tribal nations, the Bureau of Land Management (BLM), the Bureau of Indian Affairs (BIA), and the US Forest Service (USFS). The Red Hawks have also been dispatched to incidents throughout the State of California as part of the BIA's Southern California Agency task force. The Red Hawks have provided fire suppression services, incident mop-up, and assistance with after incident Burned Area Emergency Rehabilitation projects.
The Ramona Band of Cahuilla wishes to further develop the Red Hawks as a Type II Hand Crew available for dispatch anywhere in the United States. And it is the Ramona Band's hope that the Red Hawk hand crew will continue to establish itself and be worthy of carrying on the great and storied tradition of tribal hand crews and fire fighters.